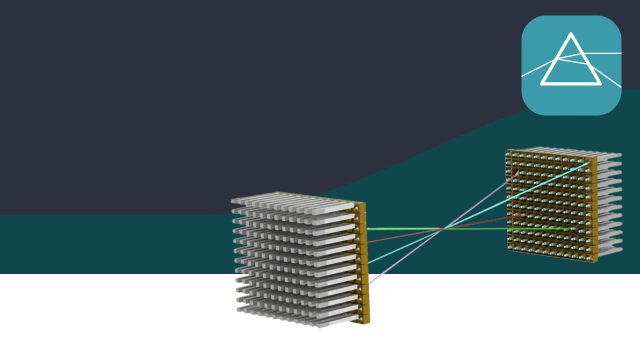 15 March 2021
What is Optical Switching?
What is an Optical Switch?
An optical switch is a multi-port network bridge, which connects multiple optic fibers to each other and controls data packets routing between inputs and outputs. Some optical switches convert light to electrical data before forwarding it and converting it into a light signal again. Other optical switches, which are called All-optical, can route and forward the light pulses themselves without any electrical conversion.

What is an All-optical switch?
An all-optical switch controls the routing between multiple optic fibers without any electrical data conversion. All-optical switches routes the entire light signal which is coming from an optical input and forward it all to an optical output without converting or altering IP level data packets. Because of not using electrical conversion, All-optical switches do not have latency, data corruption or timing jitter.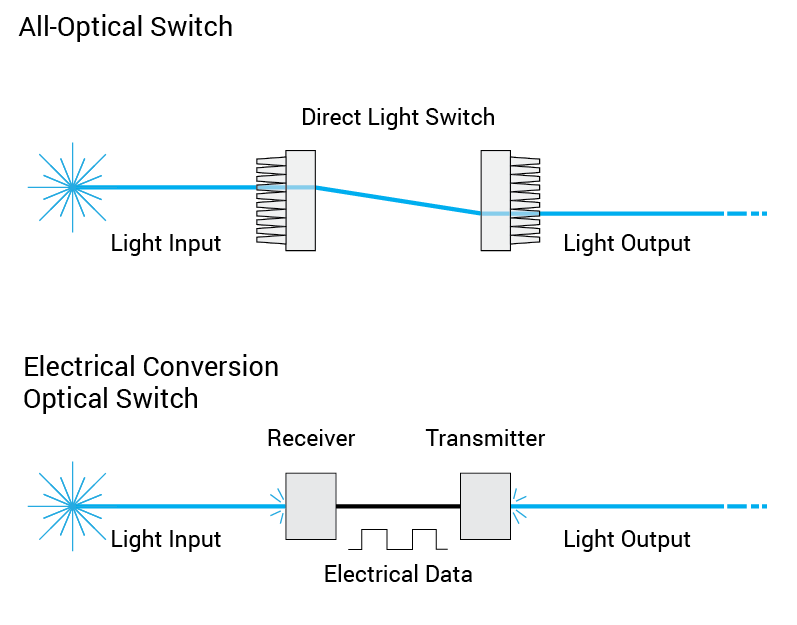 All-optical Switch Features
All-optical switch is a circuit switch with no packet routing
Does not selectively route IP packets
Switches data on the fiber without conversion
All-optical switch uses OOO switching
OOO switching optical input, optical switch core and optical output
Does not use OEO (Optical - Electrical - Optical ) conversion
Switches the entire light signal from one fiber to another
Has no timing jitter, latency or data corruption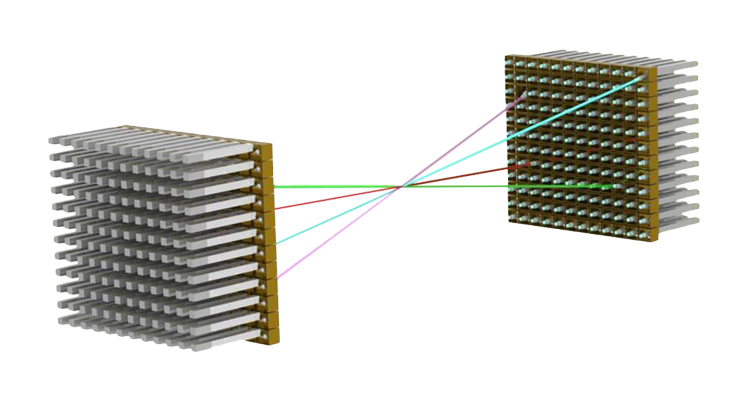 What types of signals can an all-optical switch route?
Any wavelength that propagates through optical fiber can be transferred and routed through an all-optic switch, including Single mode signals with 1260-1675 nm wavelength and Multi-mode signals with 850 and 1300 nm wavelength. No data conversion routing method allows all-optic switches to transfer data in any rate and in any format, all-optic switches can route video, audio, data and optical sensor signals, with 400 Gbps+ bandwidth.
Why Use Fiber Switching?
Using fiber switches has many benefits over conventional copper switches. The fiber layer, used in optical switches, is mostly static. This means that optic switch cabling needs to be done only once and can be reconfigured remotely without the need for patching or manual intervention. Optical switches reduce cost, power usage, and electrical conversion delays, which create transparent paths with near, zero latency. In addition, because fiber optic switching uses management software, it maintains an inventory of cross-connects routing.
About Samm Teknoloji
Fiber Optic Cable Manufacturer
Being a Turkish fiber optic cable manufacturer and an efficient supplier for Europe, Asia and America, SAMM Teknoloji joined the global market with very high potential. SAMM designs and manufactures a wide variety of fiber optic cable types optimized for fixed or mobile networks that can be used in indoor and outdoor environments. SAMM offers reliable, cost-effective optical products to meet the needs of customers with innovative products developed and tested in accordance with international standards.
Fiber Optic Assemblies Producer
As a fiber optic cable assemblies producer and supplier in Turkey and an optical assemblies supplier for Europe and Asia, Samm Teknoloji has been providing high-quality and reliable fiber optic cable assemblies since 2006. Due to our fully equipped production facilities, laboratories and long-term expertise in fiber optics, we are able to produce a first class fiber optic assemblies portfolio that ensure the highest level reliability. Therefore, one of the main priority is the ongoing expansion and advancement of the manufacturing capabilities.
Data Center Solutions Producer
As a Turkish producer of future-ready fiber optic data center equipment, SAMM Teknoloji produces UHD ultra high density MTP/MPO panels and cassettes, modular panels and cabling raceways. SAMM Teknoloji has also kept pace with the accelerating spread of Cloud Computing, which has increased the need for mega Data Centers. SAMM provides Data Center solutions and products that suit all structures with high data storage density, data traffic and data security.